During these tours the dream to experience the magic of the Amalfi coast will give you a full satisfaction. Alowing you to discover the hidden treasures behind every sinuous bend.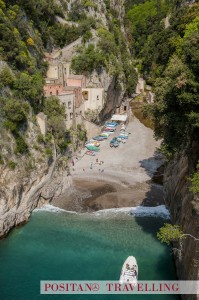 Starting from the charme of Positano and its tiny houses turned toward the sea, enchanted by the archipelago of "li galli", home of the sirens; to get afterword in the quiet Praiano, admiring the charme of the ford of furore and the numerous caves along the coast line, untill reaching the ancient Amalfi, real heart of the coast.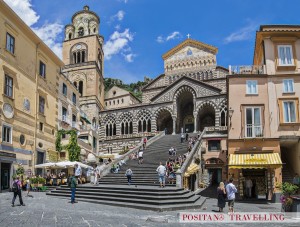 Town that not by the chance gives his name to the entire coast, Amalfi hides behind his uncuestionable splendor a rich and noticeable history, based on the sea and his old role as a "repubblica marinara".
You'll be able to visit the chatedral of "sant' andrea" better known as the "Duomo di Amalfi", where every single detail reflects every artistic current, jointing the others into a real jubilation of art; you'll know the history of the amalfitan paper, among the first produced in the world. A quick tour thru the "museum of paper" will show you the mill, the macinery and the techniques used to make the paper; thick and rough product excellent for the "aquarello technique", but its use was mainly recognised to be able to print bibles, documents and, later, checks. These and many other treasures will become part of your incomparable holiday.
The last stage of this tour is ravello , known as the "casket of musical art" and "homeland of spirit".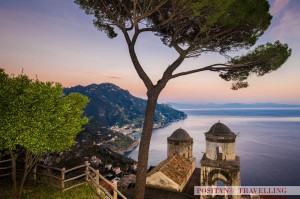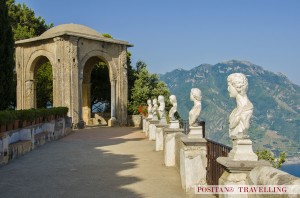 Its two appellatives will both find a full explanation into the marvellous sensation of peace and serenity in which you will be cought "breathing" this territory; and in the music festival that makes enchanting the summer evenings.
Ravello, old territory born as a defence from the barbarian's invasions and for years the bishop diocese, still keeps his middle age and originary aspect set up by characteristic narrow streets and monumental mansions. You will be able to admire the splendor of Villa Rufolo and Villa Cimbrone. Their luxuriant gardens, its flowering paths and the many statues that embellish the terraces.
Book now
This post is also available in: Italian