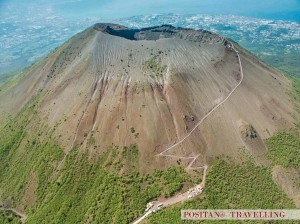 The tour allows you to reach the crater of the so feared but also fascinating volcano of the neapolitan territory: the "Vesuvio".
Known all over the world for the tremendous 79 a.D. , eruption that buried several towns among which the actual historical sites of Pompeii and Ercolano, the Vesuvius rises beside a even older volcano "Monte Somma", which crater moved along the years because the several eruptions, giving to the volcano the actual aspect.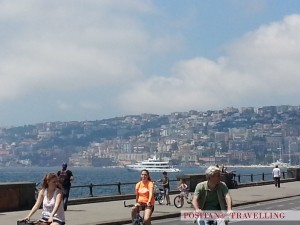 You would get to known the history and the activities of the volcano, as well to appreciate the richness among which the old observatory built in 1841 and ordered by Ferdinando the second of Borbone, first volcanologic observatory in the world and now a museum.
Easy to move from the top of the Vesuvio to the near and enchanting city of Naples: chief town of the region of campania and biggest city in south Italy. The richness of naples are certainly in its ancient history, easy to discover walking thru the narrow streets of the historical center, such as "Spaccanapoli" an old "decumene" (street) that holds in its small churches its intriguing mystery.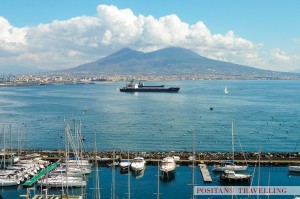 Continuing your walk true this surprising city you will admire the numerous castles situated along the shore; the mighty "Maschio Angioino" and the "Castel dell'Ovo": you will find yourself visiting a real open air museum.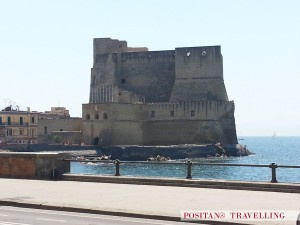 You would also know what remains of the old Naples visiting the subterranean city and the catacombs and what a better occasion to enjoy yourself with a napolitan pizza? A dish born in these lands whose delicious taste allowed it to expand all over the world, as well the spaghetti, the ragu' and the delicious baba'.
You will fill the spontaneity of the neapolitans and their almost familiar availability, thrown in the atmosphere of international characters such as Toto', Eduardo De Filippo, Caruso and the mask of Pulcinella.
This post is also available in: Italian