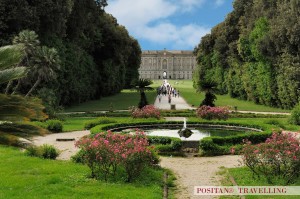 Thanks to this tour you can get to visit the famous "Reggia di Caserta" (royal house) and other attractions of this fantastic city.
Caserta shows itself as a young and dynamic city, born only after the second half of the 1700 around the luxurious royal house of the third of Borbone. But its history is strictly related to the very close town of Capua.
 Founded by etruscans and a very difficult past, Capua passed in the centuries thru several dominations, until it was yielded to the Borbone in 1752; year which cession the third, beginning from the city, started the construction of the new Caserta .
As we already said the great richness of the territory is undoubtedly the royal house designed by the architect Luigi Vanvitelli that used Versaille's royal house as a inspiration for his work.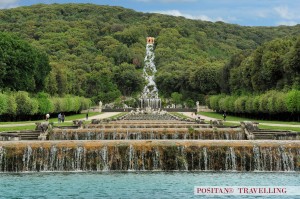 The Reggia developed on five floors and surrounded by a immense park, encloses some real artistic treasures, passing from gold plated affresco to precious marbles, from the imposing and crystalline chandeliers to the magic water games of the park, until the numerous external pools filled with sculptures and monuments.
You will go from the luxury of the rich "Reggia" to the old Caserta and its medieval castle, getting the chance to taste the typical products of the territory.
This post is also available in: Italian